Build a Website Your Customers Will Love
When it's Time for a New Web Site...
Living in this fast paced world requires entrepreneurs and organizations to stay relevant online. Web sites need to operate seamlessly on all digital platforms: Desktop, Tablets and Mobile.

Fortunately this is easier than ever with the wordpress platform and the responsive designs built by the best theme builders.  A well built website theme will 'respond' to each device platform… automatically.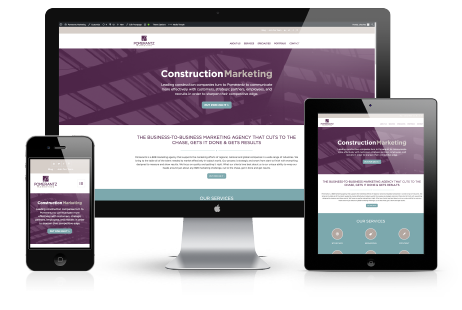 We have a foolproof formula that we use in building our websites. Explore a few of our active / live sites below to see how we do this.
Recent research indicates you have about three seconds to capture your visitors attention and engage them to stick around and then take action on your offer.
We design and build websites for commercial and personal applications. We use the stable wordpress platform and offer a regular maintenance schedule to keep your site secure and up to date. 
We offer graphic design services to add a little spice to your website. This includes: Logo design, image enhancements and illustrations. All designed to match your current style or theme.
Our prototyping service is available for the discerning customer who has the budget to see the entire project mapped out ahead of the site or app build. This is important for small business', institutions and corporations.
Site Rebuilds & Maintenance
We can rebuild your site and update the site with a monthly maintenance schedule. Is your site outdated? Are your emails working properly? Can you accept payments? We have a complete bundle of solutions.
Search Engine Optimization
Effective SEO is a must in todays competitive marketplace. How will customers find you and your offering? We have strategies for local search and nationwide search. Most website content needs optimization. We know how. 
We can audit your existing campaigns, or setup new campaigns. Once we have your ad campaigns up and running, we carefully tighten up your ads and track conversions. Then we manage monthly.

" Website Architecture is how a website's pages are structured and linked together. An ideal website architecture helps users and search engine crawlers easily find what they're looking for on a website.
Great site architecture sends link authority around your site. When you internal link to high-priority pages, the more link authority will flow to those pages, which can help improve their rankings in google "   Brian Dean – Backlink O
Why You Need Landing Pages
It's important to build landing pages to capture leads. Our home page is a landing page. In fact, many pages of a website can be setup as landing pages. There is a formula to doing this and we can help you set it up correctly.
Basically you want landing pages to be isolated and leakproof, with as a few exit links as possible – once your lead starts roaming around your site, it's next to impossible to track conversions.
Why is this important? In most scenarios, your leads are arriving from some form of paid advertising. That ad spending needs to be tracked effectively. Which ads, and keywords are driving customers to your site? 
A properly developed  landing page helps you control and manage your conversion tracking. In other words, landing pages are standalone pages with CTA buttons or Phone numbers to call. That's all. See a few example landing pages below.
Get Started in 3 Easy Steps